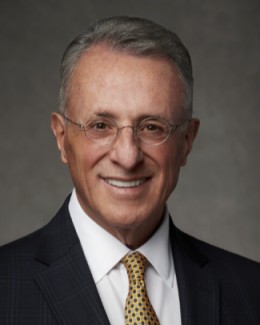 Ulisses Soares
Quorum of the Twelve Apostles
Ulisses Soares was born in São Paulo, Brazil, on October 2, 1958. He married Rosana Fernandes in October 1982. They are the parents of three children and five grandchildren.

Elder Soares received a Bachelor of Arts degree in accounting and economics from the São Paulo Pontifical Catholic University, School of Economic Science in 1985 and later received a Master of Business Administration degree.
Elder Soares has served in a number of Church callings, including full-time missionary in the Brazil Rio de Janeiro Mission, elders quorum president, counselor in a bishopric, high councilor, stake executive secretary, regional welfare agent, stake president and president of the Portugal Porto Mission (2000–2003).
Prior to his call to the Quorum of the Twelve Apostles, Elder Soares had been serving as a General Authority Seventy since April 2, 2005. He was named a member of the Presidency of the Seventy on January 6, 2013. He served previously as a counselor in the Africa Southeast Area, President of the Brazil Area and as a counselor in the Brazil South Area.

He was an accountant and auditor for multinational corporations in Brazil and director for temporal affairs in the Church area office in São Paulo, Brazil. At the time of his call as a General Authority, he was serving on a special assignment for the Presiding Bishopric of the Church in Salt Lake City.
---