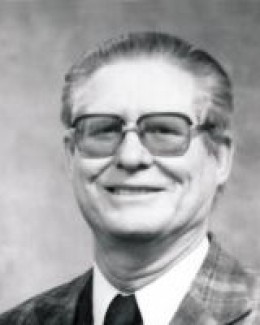 Milton V. Backman, Jr.
Former Professor, Brigham Young University
Milton Vaughn Backman Jr. (June 11, 1927 – February 6, 2016) was a historian of American religions with particular emphasis on the early history of the Latter Day Saint movement.
Backman was a professor of church history at Brigham Young University. Following his retirement, he briefly taught at the BYU-affiliated Joseph Smith Academy.
Backman was a member of the Church of Jesus Christ of Latter-day Saints (LDS Church) and served in various positions in the church, often related to teaching and welfare. He served as a member of a bishopric and on a stake high council. As a young man, Backman served as a missionary for the LDS Church in South Africa. Backman died on February 6, 2016, at the age of 88.
---